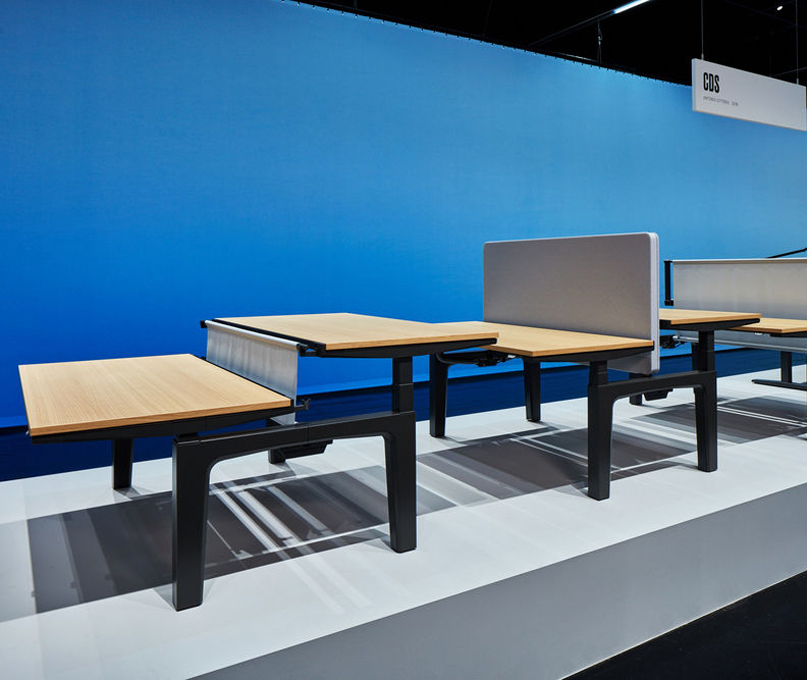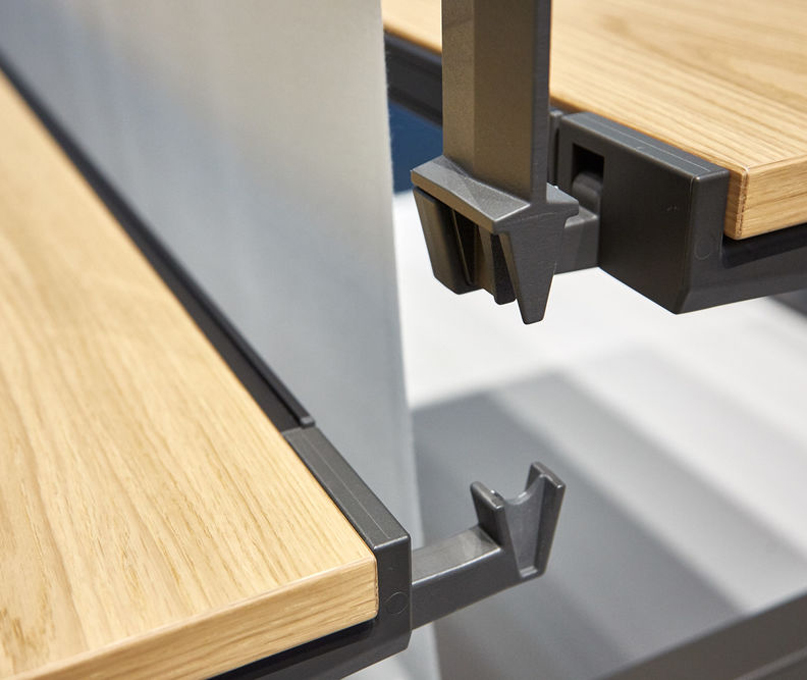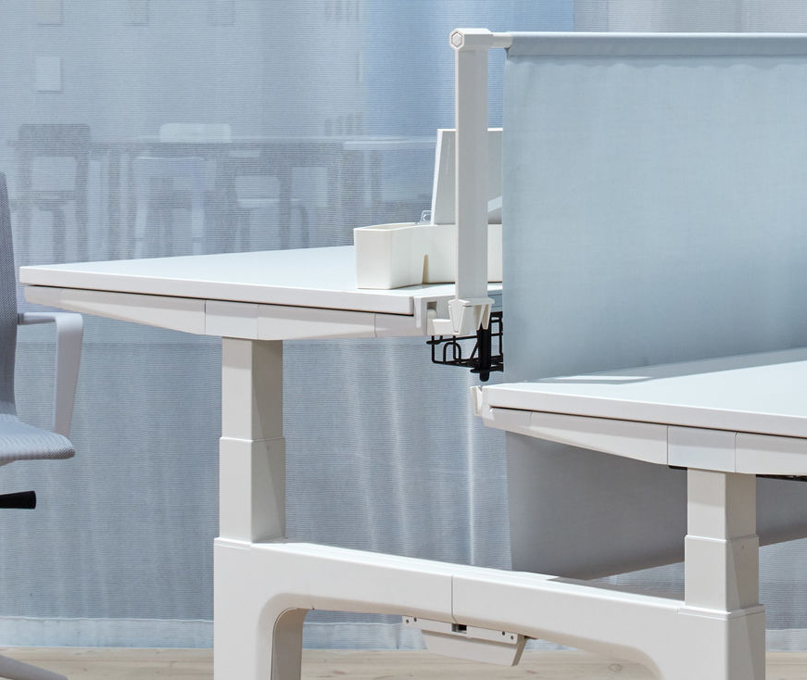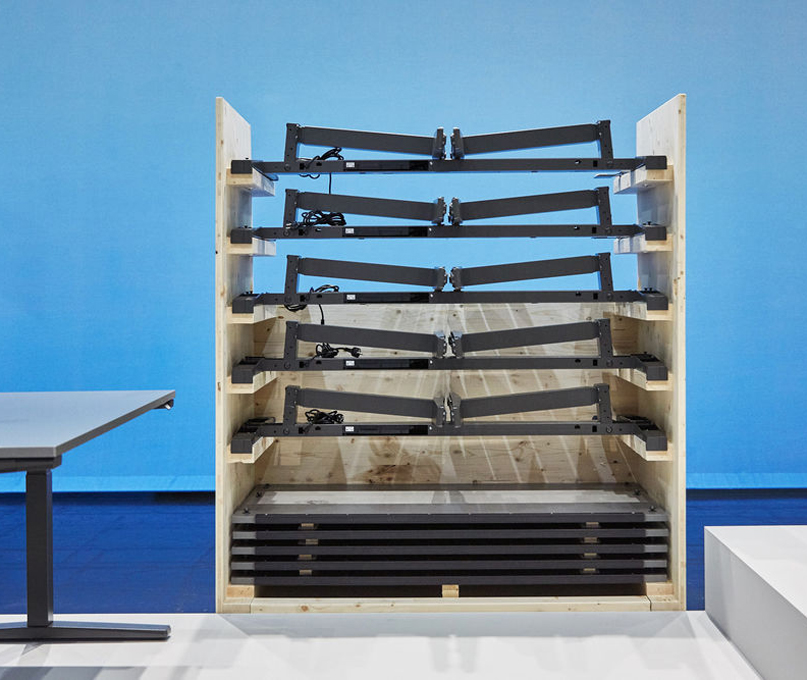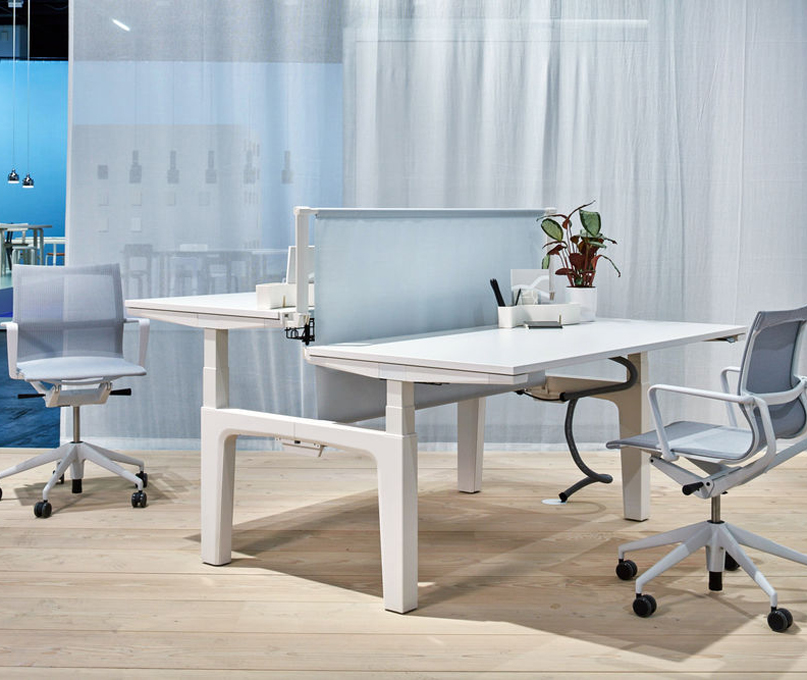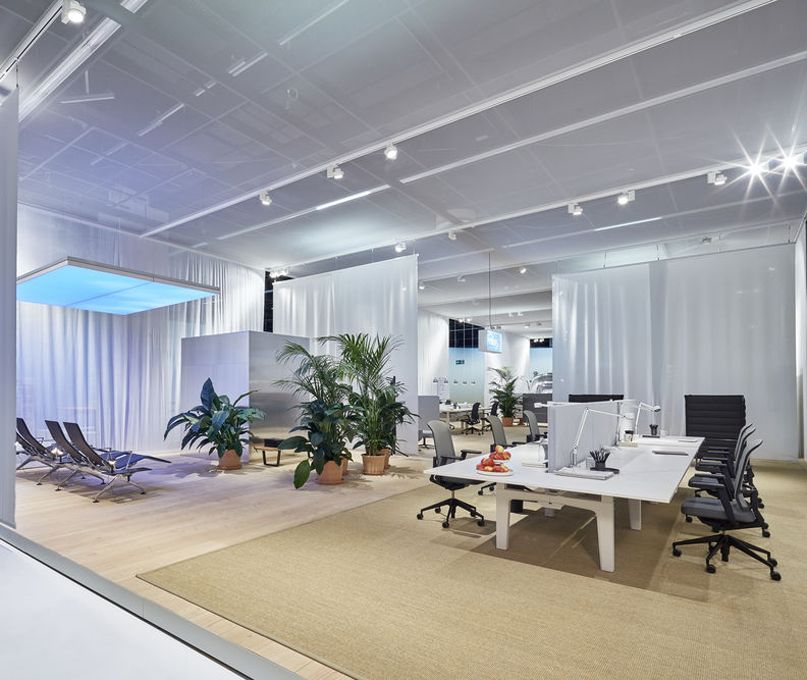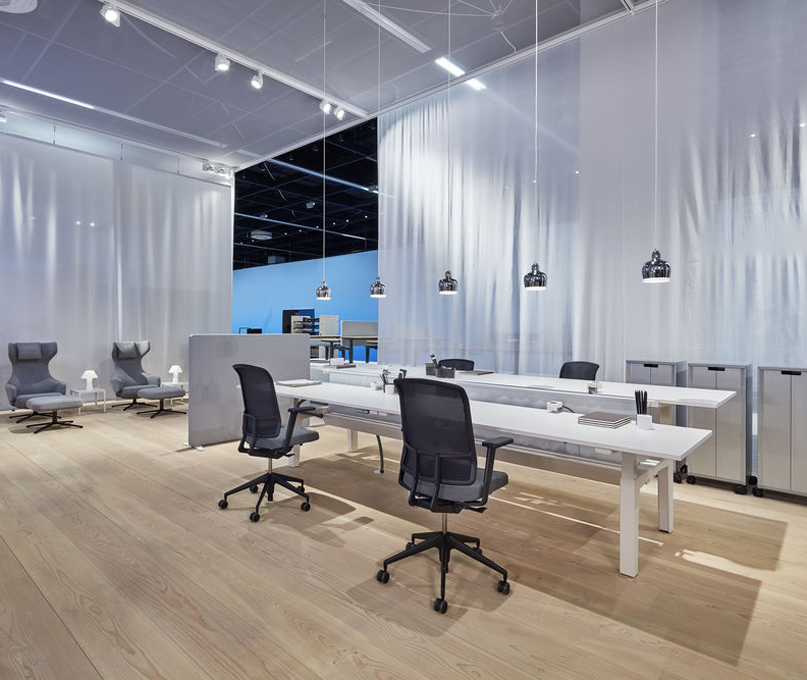 CDS 升降桌
The requirements placed on today's office spaces are more diverse than ever. Highly varying tasks – from creative processes and intensive team projects to administrative tasks and concentrated individual work – demand versatile solutions.
The modular office table system CDS caters to these requirements: it can be configured as individual tables, clusters of multiple workstations, spacious workbenches or meeting tables in various sizes. All are available either at a fixed height or as manual or motor-operated sit-stand solutions.
The authentic industrial aesthetic of CDS conveys the character of a system founded on technical solutions. This impression is underscored by its structural details. The most practical approach was taken for each function. Easily accessible power options, cable baskets and cable guides keep work areas tidy, while privacy is ensured by the screens and the cleverly designed roller blinds, which are automatically supported by the higher of the table tops when raising or lowering the tables. In addition, discreet technical rails flush with the work surface can be fitted with desktop monitor and lamp holders, as well as containers and accessories, without the need for any tools.
The office table system is designed with a standard base frame, which is largely preassembled with fold-out legs. This allows CDS to fulfil the most stringent demands for flexibility in planning, use, logistics, assembly and maintenance.